About Us
We would like to offer the service to the persons who want to travel to China by their own vehicle, motorcycle or by means of any kind transportation. During last 20 years, we have offered diversiform adventures, such as motorcycling, sidecar travel,vehicle driving, trekking, martial arts learning and etc. We hope that our information and advice can make your travel to China successful and enjoyable. We also offer the service of shipping & airfreight to the clients who want to send their vehicles or bikes to other countries.
Following the number of overland and off-road adventure lovers' increasing in China, we also organize the Chinese to enjoy the overland travel to Mongolia, Lake Baikal, Hunza & Scardu of Pakistan and Mid-Asian area. Certainly, we will be very happy if the clients from all over the world join our trip.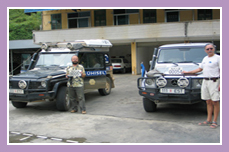 Every year we got many inquiries about driving their own vehicles in China. But most of the inquiries are about one or two individual cars, and some of them stopped as the costs. So we open this board to collect the information all over the world and help you to find other cars/bikes to join in so that it will lower the costs. Please write to us. We will put your information to our website in order to make out a group for each route then run as a big group with a cheaper price. We will update the information as soon as we get new inquiries and hope you can team up for cost saving. You have to agree to enter/exit at the same date/pass and travel as a group. The more the cars, the less the cost.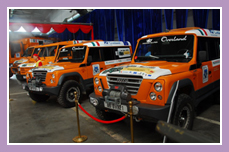 TAILOR MADETOURS
Our website just lists a few popular itineraries. To optimize your China trip and visit the places you want, If you have any other interests beside these itineraries, we would be happy to customize your itinerary to meet your special preferences and interests. It will be our pleasure if our tailor made trip can make you enjoy the trip more.
Please feel free to contact us if you want a tailor made trip in China.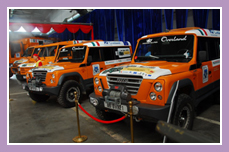 Apart from organizing sidecar overland tours, we are also selling sidecars like CJ750 worldwide. If you are looking for a reliable sidecar, please come to us. Backed by the excellent and experienced workshop and technicians, we provide you various kinds of vintage and renewed sidecars as well as customized sidecars to meet you personal preference. Our sidecars with reasonable price and responsible after-sale services are your best choice. We also offer the shipment for the customers abroad.